The new novel 'Big Sky' by Kate Atkinson will be published on June 18th, 2019 by Doubleday.
'Big Sky' is the fifth book in the Jackson Brodie private investigator series. A much anticipated book, as it is a full nine years after the publication of Started Early, Took My Dog — the last book in the mystery series.
Just like the other four books in the Jackson Brodie series, 'Big Sky' is full of plot twists and inventive storytelling, and looks at a case taken on by the private investigator, former soldier and policeman. A man who has a deceivingly hard exterior, but whose own terrible childhood often makes him sympathetic to other people's plight.
In 'Big Sky', Brodie has relocated to a small seaside town, with his teenage son and dog. But, while at first it seems he will be taking cases that are nothing more than of the usual unfaithful husband or wife variety, a chance encounter on the cliffs above the town leads him down a much more sinister path.
English author Kate Atkinson is winner of the Costa (formerly the Whitbread) Book of the Year prize with her first novel, Behind the Scenes at the Museum, which was published in 1995.
The previous four Jackson Brodie books were made into the popular BBC series Case Histories starring Jason Isaacs.
'Big Sky' by Kate Atkinson will be available on June 18th in hardback, paperback, Kindle and audio versions.
Related Reading: 'The Last Widow' by Karin Slaughter is ninth book in the Will Trent series and will be published on 13th June, 2019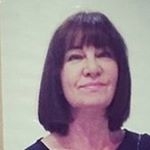 Latest posts by Michelle Topham
(see all)