Bilal Hassani's 'Roi' — my favorite Eurovision 2019 song so far
I have got to admit, I usually click on the YouTube videos announcing France's Eurovision Song Contest entry every year with a bit of trepidation.
After all, the French have not done that well in the last 10 years of Eurovision contests; entering songs that were a bit old-fashioned in some cases, and dull or strange (and not in a cool way) in others.
That is why I was surprised over the weekend when I clicked on the video of France's entry for the Eurovision Song Contest 2019, and heard Bilal Hassani's 'Roi' ('King'). A song that is modern, cool, has a beautiful, addictive melody and is sung by a singer with a lovely voice.
'Roi' also has an important message — that it is important to be who you are, and to live the life you want to live:
I am me, and I know I will always be
I am free, sure I am inventing my life
Don't ask me who I am
I am the same since I was very little
And in spite of looks, opinions
I cry, I go out and I laugh

You put me in a box, want me to be like you
I don't follow the codes, people are disturbed a lot
At the end of the day, you cannot change me, boo
So, let me fly
So, loving a good song with a great message, and intrigued, I did a bit of research on Bilal Hassani. A singer with a not-so-typical French name, and with a look I could immediately see was superbly stylish and unique.
19-year-old Hassani was born in France to a Moroccan Muslim family. As a naturalized citizen, his mother is also French, while his father now lives in Singapore.
He had his first professional experience in the music world in 2015, when a different and quite straight-laced looking Bilal participated in the second season of the TV show The Voice Kids.
He gained a place on the show after singing Conchita Wurst's winning Eurovision song 'Rise Like a Phoenix', a singer he is apparently a big fan of, and having all three judges turn their chairs. (see video below)
Hassani also has a successful YouTube channel, where he releases very professionally produced vlogs and music videos.
In early December, 2018, he was announced as one of the singers in the running to be France's Eurovision Song Contest representative.
Bilal Hassani won the final of Destination Eurovision, the French national final competition, in late January and became France's official Eurovision representative. Check out the lovely moment he wins in the video from that night at the bottom of the page.
Social media abuse and death threats
Bilala Hassani came out as gay in mid-2107.
Sadly, like often happens in this era of out-of-control social media abuse, Hassani has been receiving a huge number of abusive, racist, bigoted and homophobic messages on social media over the last few months. Including death threats.
So much so, two French anti-homophobic organizations joined forces, and are now pursuing legal action against anyone found to be sending Hassani abusive messages via social media.
Good for them.
 Bilal Hassani's 'Roi' — the official French Eurovision Song Contest 2019 entry
Bilal Hassani's 'Roi' was written by Hassani himself in collaboration with last year's entry Madame Monsieur, and Medeline. It is sung in a mixture of French and English, has a gorgeous melody and a very catchy chorus that sticks with you long after it is over.
The song will, of course, automatically make it through to the Eurovision Song Contest final in May, as France is one of Eurovision's Big Five countries.
'Roi' is also the first single Bilal Hassani has released to make it onto the French charts, ultimately ending up in the 23rd spot.
The music video for 'Roi' was released in mid-February, and shows Bilal Hassani backstage in a theatre putting on make-up and donning his striking blonde wig. He then walks out onto the stage, and begins to sing 'Roi' in front of an appreciative audience
Watch the official music video below, and I dare you not to become addicted to that oh so sweet melody.
As for me, I have to say, Bilal Hassani and 'Roi' are my favorite for the competition so far. Because that song is addictive.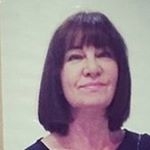 Latest posts by Michelle Topham
(see all)