Best-selling author and humorist Bill Bryson appeared on the Swedish show 'Skavlan' this week, where host Fredrik Skavlan put him on the spot the minute he appeared by reading a quote from one of his books. The quote was "Norwegian television gives you the sensation of a coma without the worry and inconvenience".
And, while Skavlan, Bryson and the other guests on the show laughed about the quote, it was up to Bill Bryson to explain why he had written that, and in response to what.
"I was sent by Granta magazine to go to Hammerfest in Norway, to see the northern lights. I feel terrible saying this, as the people in Hammerfest were just the loveliest people in the world. They were really so nice to me. But it's the worst place in the world to spend two weeks in the winter time. So I used to sit in the bedroom watching Norwegian television.

As I recall, there was just one channel. Maybe there were two? But I'd be sitting watching The Flintstones in Norwegian. I was so bored. And I remember sitting there watching television, just to try to kill time. And it was a documentary about people in Lapland, herding reindeer. And it was just them moving these reindeer across the screen. I watched it for as long as I could. Then I went downstairs to the bar, and I had my two beers with my dinner. I came back upstairs, like an hour and a half or two hours later, and I put the TV on again, and all the reindeer were going this way (the opposite way)".
And that's what made Bill Bryson conclude Norwegian TV is the most boring television in the world.
Skavlan, of course, responded in his usual lovely way by saying "Well, I'm happy to give you this opportunity to make it better. And I'm glad that you're here".
Watch Bill Bryson on 'Skavlan' in the two videos below. As always, Skavlan is an absolutely delightful host and Bryson is his usual funny self.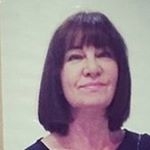 Latest posts by Michelle Topham
(see all)