'Bill Nye Saves The World — Season 2' trailer includes #BillMeetScienceTwitter scientists
Bill Nye Saves the World was so popular on Netflix earlier in the year that a second season was approved by the streaming service just a couple of months later.
Today, the trailer for Bill Nye Saves The World — Season 2 was released, and it looks like it's going to be another season jam packed with crazy experiments, cool special guests and a lot of fun.
Guests for season 2 of the entertaining science series include Zach Braff, Ali Wong, Chris Kattan, Drew Carey, Karlie Kloss and Garcelle Beauvais.
This season, Nye is even showcasing scientists he met while on Twitter.
That's all because some of the 'real world scientists' that hang out on the social media platform got a bit tired of not seeing actual scientists on Nye's show, so they decided to introduce themselves to him with the hash tag #BillMeetScienceTwitter, and tell him what they were currently working on.
Nye and his producers must have liked the idea, as some of these people will now be appearing on season 2 of his Netflix show.
Watch the fast-paced trailer for Bill Nye Saves The World — Season 2 below, and mark your calendars for Friday, December 29th when the second season premieres on Netflix.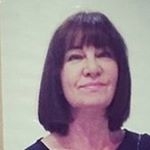 Latest posts by Michelle Topham
(see all)