Billions is a new Showtime series scheduled to premier in January, 2016. That, however, hasn't stopped the cable network from already releasing several official trailers for Billions, six months ahead of debut. After all, if this one is going to be another major Showtime success, they need to have people salivating about it by the time it hits our TV and computer screens next year.
Which is exactly what I'm doing after having watched just a couple of trailers as Billions? As it looks like the type of TV series I love — smart, well-written, with an explosive storyline, and a great cast.
First of all, it stars Emmy award winner Paul Giamatti. Remember how incredible he was in the Academy Award winning indie movie 'Sideways', and in the equally spectacular 'American Splendor'?
In Billions, however, Giamatti takes on a different role than the bumbling odd-ball we're used to seeing him play. Instead he plays US Attorney Chuck Rhoades (you know, THE US Attorney) who gets into a vicious conflict over illegal trading with self-made millionaire and hedge-fund king Bobby "Axe" Axelrod, played by Damien Lewis.
Both men refuse to bend, and both men refuse to lose, which sets this new Showtime series up to be one of the most explosive we've seen.
As producer David Levien explains it, however, it's not about the pre-conceived ideas we all have about a regulator and a hedge-fund manager, but instead about "the conflict between regulation and capitalism". A conflict that really is unsolvable within the current system.
Billions also stars Maggie Siff, Malin Akerman, Toby Leonard Moore and Condola Rashad and, if the actual series is as good as the trailers make it out to be, it will probably be yet another smash hit for Showtime.
Advertising
Watch the official Billions trailer below, and see if you agree.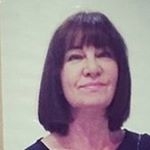 Latest posts by Michelle Topham
(see all)