The awesome Billy Bob Thornton had a great night last night as he won the award for Best Actor in a Miniseries/Movie at the Critics' Choice Television Awards in Beverly Hills.
Billy Bob was given the award for his work on the FX mini series 'Fargo', a series I can't believe I still haven't seen. Particularly as the movie is one of my all-time favorites. (And, yes, I know Fargo the mini series has little connection to the movie but, come on, just taking place in that same dark, quirky world has to make it interesting)
Advertising
Fargo the series also won the award for Best Miniseries.
Interestingly, there hasn't been any word yet on whether Season 2 of Fargo is in the works, as no official announcement about its renewal has yet been made. I'm betting with these awards for Billy Bob Thornton and the mini series itself, there's even more of a chance now that it will be.
Let's hope so. Then I might finally get to see it.
By the way if, like me, you haven't managed to see Fargo yet, there's a quick look at the cast in the video below. And, yep, not only is Billy Bob Thornton one of American's greatest actors, he also rocks those tattoos.
Advertising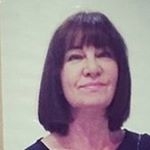 Latest posts by Michelle Topham
(see all)