If you're one of those people that didn't buy BioShock Infinite as a pre-order, you will have missed out on the pre-order bonuses that came with doing that. But, no need to worry at all as Irrational Games has just released Columbia's Finest DLC — a cheapie (well $4.99) DLC pack that will give you all pre-order bonuses in one nice pack.
The BioShock Infinite DLC: Columbia's Finest includes Gear items, five extra lock picks, 500 Silver Eagles, and two weapon upgrades: Comstock's Eagle Eye Sniper Rifle and China Broom Shotgun. It isn't included in the Season Pass for BioShock Infinite, however, so if there is some stuff in the pack that you don't have you'll have to pony up the 5 bucks to get it. Could be worth it?
As for the BioShock Infinite DLC with new storylines? They are on their way according to Creative Director, Ken Levine. He tweeted a quick message yesterday that simply said:
DLC Update – We are working on it – have been since the game shipped. Things are going well but plz understand: game development takes time.
Advertising
In other words, cool your jets, you'll get the extra BioShock Infinite DLC with storylines as soon as they're finished. And that will be when they say they are.
Of course, if you're incredibly impatient, you can blow 5 bucks on more gear. Maybe that will keep you quiet for a couple of weeks?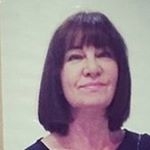 Latest posts by Michelle Topham
(see all)