It looks like golf is the sport anime creators are going for in 2022 when it comes to cute girls doing cute things.
After all, the golf-themed series Sorairo Utility was only announced by Yostar Pictures last week. Now it appears there is another golf-themed cute girls doing cute things anime series on its way.
That would be Bandai Namco's BIRDIE WING -Golf Girls' Story- just announced today. Yep, another strangely-titled Japanese anime series that sounds weirdly cool.
BIRDIE WING -Golf Girls' Story- is an original anime series that follows two female professional golfers — Eve and Aoi Amawashi — and is apparently piggy-backing onto the latest craze in Japan — golf.
Not that I have any problem with that, as any sports-themed anime series featuring cute girls is alright by me.
BIRDIE WING -Golf Girls' Story- is being directed by Takayuki Inagaki (Ninja Box), with Yosuke Kuroda (My Hero Academia) in charge of series composition. No word yet on the character designer.
The golfers Eve and Aoi will be voiced by two extremely heavy hitters in the voice acting world — Akari Kito, who plays Nezuko in Demon Slayer: Kimetsu no Yaiba, and Asami Seto who, of course, is Raphtalia inThe Rising of the Shield Hero.
That alone could make this anime a winner.
Interestingly too, Bandai Namco is making sure they create a golf-themed anime that is authentic, as they have hired Toru Inoue, the Japanese national team's coach at the World Junior Golf Championship to oversee everything golf in the series.
Nothing more has been released about the upcoming anime series yet, except for a very pretty BIRDIE WING -Golf Girls' Story- visual via the anime's official Twitter account. which also offered a link to the anime's official website.
We will keep you updated as more details emerge, but this looks like a cool one to keep an eye on.
It's set for release some time in 2022.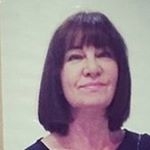 Latest posts by Michelle Topham
(see all)