Yep, I know, I've already featured British singer Birdy's song 'Not About Angels' on my Repeat Rotation Video segment but…..when I found this new version she just sang on Perez TV, there is absolutely no way I'm going to pass it by.
I heard it for the first time a few hours ago, and I'm already on listen through number 47 (or thereabouts!) as it's gorgeous.
In fact, not only does Birdy sing "Not About Angels' better live than she does on the official video of the song, and that version is incredible, the piano on this version is louder, stronger and hits your heart even more.
So….enjoy Birdy singing 'Not About Angels' live for today's Repeat Rotation Video and thanks so much Perez TV.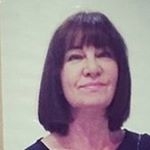 Latest posts by Michelle Topham
(see all)