There are so many beautiful songs with so many incredible videos, but it's a long time since I've heard a song this ethereal, haunting and heart-breaking. Written and sung by 18-year-old British singer, Birdy, 'Not About Angels' is one of three songs she contributed to the soundtrack of the phenomenally beautiful movie 'The Fault in Our Stars'.
Not About Angels was specifically written for the movie, with Birdy saying she wrote it for the characters and their situation.
All I can say is Birdy's 'Not About Angels' should be a repeat rotation video on everyone's list every day…..not just today.
If you want to see Birdy perform this song and others live, she's currently touring with Christina Perri 'Head or Heart' US tour. Imagine, two such stunning singers on one night!
And, I'll leave you with some of the lyrics……
"How unfair, it's just our love
Found something real that's out of touch
But if you'd searched the whole wide world
Would you dare to let it go?"
Well, would you?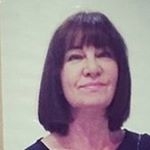 Latest posts by Michelle Topham
(see all)