Well, this is the best anime news of the year so far.
It has just been announced the Boys' Love manga Cherry Magic! Thirty Years of Virginity Can Make You a Wizard?! by Yuu Toyota is getting an anime adaptation.
That means we will finally get to see Adachi and Kurosawa falling in love on the small screen.
A dream come true for me, as this is one of only four Boys' Love manga series I own every volume published in English, and have read at least five times.
The staff for the Cherry Magic! anime
Animation studio Satelight (Fairy Tail) will be in charge of anime production, with Yoshiko Okuda (Kakuriyo: Bed and Breakfast for Spirits) directing the anime, and Tomoko Konparu (The Ice Guy and His Cool Female Colleague) responsible for series composition.
Takahiro Kishida (Orient) is designing the characters based on Yuu Toyota's original art work.
As for the cast, the wonderfully talented Chiaki Kobayashi (Mash in Mashle) has been given the role of Kiyoshi Adachi, while Ryota Suzuki  (one of my faves since he voiced Yuu Ishigami in Kaguya-sama) is voicing Yuichi Kurosawa.
Along with the announcement of a Cherry Magic! anime series, a celebratory visual was also released (see below) showing Kurosawa leaning over Adachi's shoulder to help him with something on his computer.
So far, the art work released makes both characters look a little "off" compared to how they appear in the manga.
That being said, I will reserve judgement until the anime is released as I'm just so excited the manga is getting one.
What is the Cherry Magic! plot about?
The Cherry Magic! Thirty Years of Virginity Can Make You a Wizard?! manga tells the story of Adachi, an office worker who is still a virgin on his 30th birthday.
According to urban legend, anyone who is still a virgin when they turn 30-years-old becomes a "wizard", which is apparently why Adachi wakes up on the morning of his 30th birthday to suddenly discover he can read minds.
Now that, of course, is amazing in itself.
What is even more amazing though is when Adachi steps onto the elevator at work, and gets shoved next to company heartthrob Kurosawa as crowds of people get on behind him, he can hear Kurosawa thinking "Oh my God, he's so cute".
Thus, Adachi the virgin finds out in a very strange way Kurosawa may just have a crush on him.
There is no word yet when the Cherry Magic! Thirty Years of Virginity Can Make You a Wizard?! anime will premiere, but if you haven't yet watched the Japanese live action drama that was adapted from the manga back in late 2020, you can do that now on Crunchyroll.
Just don't expect to watch it only once, as I stumbled on it soon after it premiered and, to date, have watched it three times and feel a fourth watch coming on soon.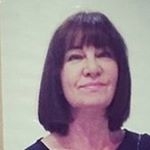 Latest posts by Michelle Topham
(see all)