Ugh!!
According to Anime News Network, we still have another year to wait before the Black Clover film premieres in Japan.
A film I have been desperately waiting for since we were left sort of hanging after the last episode of Black Clover Season 4 ended a year ago.
Not much we can do about it, though, and at least the folks at animation studio Pierrot are taking their time, so will hopefully end up releasing something spectacular.
Meanwhile if, like me, you have already binge-watched your way through 170 Black Clover episodes, there is yet one more Black Clover related thing you can involve yourself in before the film hits.
Black Clover mobile game on its way
That's because the Black Clover mobile game has just been announced to be getting a worldwide release, and it looks like that will be happening in 2022, a fair few months before the Black Clover film premiere.
The RPG mobile game is being developed by Vic Game Studios and, from the trailers that have been released so far, the game looks very similar to the anime series.
Especially when it comes to the anime's main characters.
Plus, when you actually get to play through the events of the series via a mobile game, that's likely to make it a must-buy for many Black Clover fans.
Particularly as the Black Clover mobile game's art style, character designs, battle scenes and play through looks bloody amazing.
Watch the 4-minute plus trailer for the Black Clover mobile game below, which features Itowokashi's 'Aoi Honō' — the first Black Clover ending theme — in full.
Now that's a nice interim pastime before the Black Clover film hits, eh?
RELATED: Listen to every Black Clover opening theme song, and watch their official videos — so many incredibly cool songs, eh?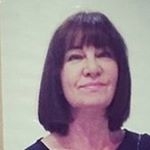 Latest posts by Michelle Topham
(see all)