Well, if I wasn't already excited enough about the upcoming Black Clover movie, the just announced Black Clover mobile game just about sent me over the edge into full-on euphoria.
The RPG was announced during this weekend's Jump Festa 2022 and, Ye Gods, if you are looking for a beautiful mobile game, it looks very likely that this one will be it.
Because, while the Black Clover movie only got a bit of a disappointing Yuno visual during Jump Festa, the Black Clover mobile game announcement came with a 4-minute-plus trailer that looks absolutely gorgeous.
Not only gorgeous either, but the game also seems to feature everything that made the anime series so incredibly successful.
First, it allows players to explore familiar places like the Royal Capital, the Black Bulls headquarters and Hage village — and they all look stunningly drawn.
Then it features every Black Clover character you could possibly think of — from the Wizard King to everyone in Hage Village, to all the Magic Knights, the members of the Eye of the Midnight Sun, the Elves, the Devils and even many of the minor characters.
And, when it comes to high-energy, action-packed battle scenes right out of the anime, the Black Clover mobile game looks like it will blow many other similar games right out of the water.
In fact, the Black Clover mobile game trailer seems to show an entire playthrough of almost every event in the hit anime series, but this time within an RPG.
And what an RPG because, hell, if the Black Clover mobile game is as beautiful as the trailer, it will be a helluva thing.
The Black Clover mobile game is being developed by South Korean developer Vic Game Studios, and is due to be released in Japan sometime in 2022.
No word yet on if it will get a western version any time soon, which, of course, is why you need to go to the trailer's YouTube page and leave a comment telling the developers how much you are looking forward to playing it.
Before you do that though, watch the just released Black Clover mobile game trailer below.
It is not only a visual delight from start to finish, but it also features the full-length version of that utterly fabulous first Black Clover ending theme song 'Aoi Honoo' by Itowokashi.
Enjoy!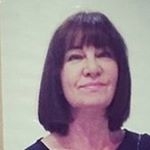 Latest posts by Michelle Topham
(see all)