Black Rock Shooter Dawn Fall trailer shows the devastation of the annihilated world
A new Black Rock Shooter Dawn Fall trailer has been released that introduces the Dawn Fall voice actresses who will be taking part in this non-Mari Okada written anime series.
And I say non-Mari Okada as the upcoming anime's predecessor Black Rock Shooter was such a poorly-written angst-ridden mess with not much of a storyline, it was often hard to follow and to watch in spots.
Black Rock Shooter Dawn Fall, however, was written by Makoto Fukami and Ryou Yoshigami so, fingers crossed, this one fulfills the potential the original anime missed.
The world Black Rock Shooter takes place in, of course, changes with every new series, and this can be seen in the new voice actresses starring in this sequel.
Because, yes, they may have the same names as the original anime, but are in reality completely different characters.
The voice actresses starring in Black Rock Shooter Dawn Fall are:
Yui Ishikawa (Violet in Violet Evergarden) who voices Black Rock Shooter, Saori Hayami  (Yuzuki in A Place Further Than The Universe) who is playing Dead Master, and Megumi Han (Atsuko in Little Witch Academia) voicing Strength.
The anime will still take place in the same futuristic world populated by Black Rock Shooter and the aliens.
Interestingly, Black Rock Shooter Dawn Fall will not be running on Crunchyroll or Funimation, but will instead be a Disney+ exclusive.
The anime premieres on that streaming service in April, 2022.
Watch the just released Black Rock Shooter Dawn Fall trailer to see what you can expect. Excellent CGI for a start, I would say.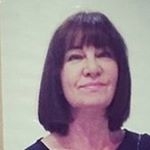 Latest posts by Michelle Topham
(see all)