The popular isekai fantasy light novel Black Summoner is getting an anime adaptation, with an announcement and its first key visual appearing this week.
The adaptation announcement was made by Bushiroad Move earlier today, with a planned premiere date later this year.
The anime is based on the original light novel Black Summoner, aka Kuro no Shoukanshi, which is written by Doufu Mayoi.
The novel began its serialization on the Shousetsuka ni Narou website in late 2014, but has been in print in Japan in novel form, with the addition of illustrations by Kurogin, since June, 2016.
15 volumes of Black Summoner are currently out in Japanese, with 8 available in English via J-Novel Club.
A manga adaptation of the light novels, with illustrations by Gin Ammo, has also been published since January, 2018, with J-Novel Club also licensing that series.
J-Novel Club describes the Black Summoner plot like this:
Waking up in a strange new place with no memory of his past life, Kelvin learns that he's bartered away those very memories in exchange for powerful new abilities during his recent transmigration. Heading out into a whole new world as a Summoner — with his first Follower being the very goddess who brought him over! — Kelvin begins his new life as an adventurer, and it isn't long before he discovers his hidden disposition as a battle junkie.

From the Black Knight of the Ancient Castle of Evil Spirits to the demon within the Hidden Cave of the Sage, he revels in the fight against one formidable foe after another.

Black Summoner anime staff and cast
Yoshimasa Hiraike (Wotakoi: Love is Hard for Otaku) is both directing the anime and the show's script writer.
Character design is by Miwa Oshima (My Next Life is a Villainess: All Roads Lead to Doom!), with Satelight (Sakugun) in charge of anime production.
The upcoming Black Summoner anime series also stars three heavy hitters — voice actors Kōki Uchiyama (内山 昂輝), who played Miyamura in Horimiya, as protagonist Kelvin, Manaka Iwami (石見 舞菜香) who played Tohru in Fruits Basket as Efil, and the wonderful Reina Ueda (上田麗奈), An in ReLIFE, who voices Melfina.
No word yet on the precise date the Black Summoner anime will premiere. Only some time in 2022.
We'll keep you posted as we find out more.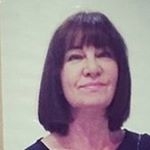 Latest posts by Michelle Topham
(see all)