Just like in any other industry, black video game developers often struggle when it comes to being able to raise enough money to get their  ideas actually made into video games.
That can sometimes be due to racism, or simply because they do not have the connections necessary to fundraise the amount of money they need.
With this week's enormous protests going on across the entire United States due to the murder of George Floyd by a Minneapolis police man, digital storefront Humble Bundle has decided to do their part to help.
Their part being the announcement of a new $1 million fund that is being allocated by the company to help black video game developers create and publish their own games.
As Humble Bundle said in their Twitter announcement:
We stand in solidarity to condemn racism and violence against the Black community. Humble believes in empowering and uniting communities through gaming and will leverage our platform to help achieve racial equity everywhere.

Today we are announcing a $1 million fund dedicated to helping publish games by Black developers. We will have more updates about the fund and other ways we are actively supporting organizations soon.
More details about the fund and how to apply for financing from it will be released at a later date.
And sure, $1 million is not a huge amount of money, especially as an average indie game nowadays costs anything from $30,000 at the low low end to over $300,000 at the high end to create and publish.
That being said, even if this new Humble Bundle fund for black video game developers only helps a handful of African Americans in the video game industry over the next couple of years, with their subsequent success, those people will hopefully be able to help even more.
Along with the announcement of the new Humble Bundle $1 million fund, the company also asked their followers to support the NAACP Legal Defense and Educational Fund or Race Forward if they wished to donate money themselves.
In the more than 10 years they have been in existence, Humble Bundle has also raised almost $10.5 million for other charities (see video below), so this kind of support for black video game developers is not unique.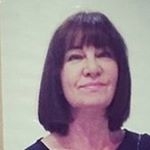 Latest posts by Michelle Topham
(see all)