British author Simon Scarrow's new novel will be released in early 2021.
Called Blackout, the book is Scarrow's fourth standalone book and this time takes place at the beginning of World War II.
Instead of covering the war itself, however, Blackout will follow a German police inspector who is trying to solve several murders during a period in Germany's history that is one of the darkest and most dangerous.
According to Scarrow's publisher, the book gives readers a completely different look at the Third Reich.
This time from the perspective of a German who may not really support it.
The plot of Blackout by Simon Scarrow
Many people do not think about every day crimes like murder, robbery or rape occurring during wartime although, of course, they still do.
In the case of Blackout by Simon Scarrow, not one but two murders take place, but it is not just the murders the book covers.
Instead, it looks at what it was like to live in Germany during World War II and how, depending on how you felt about the Nazi Party and the war, it could be as dangerous a place for a German as for any foreigner inadvertently caught there.
The plot of Blackout, goes something like this:
Berlin, December 1939

As Germany goes to war, the Nazis tighten their terrifying grip. Paranoia in the capital is intensified by a rigidly enforced blackout that plunges the city into oppressive darkness every night, as the bleak winter sun sets.

When a young woman is found brutally murdered, Criminal Inspector Horst Schenke is under immense pressure to solve the case, swiftly. Treated with suspicion by his superiors for his failure to join the Nazi Party, Schenke walks a perilous line – for disloyalty is a death sentence.

The discovery of a second victim confirms Schenke's worst fears. He must uncover the truth before evil strikes again.

As the investigation takes him closer to the sinister heart of the regime, Schenke realises there is danger everywhere – and the warring factions of the Reich can be as deadly as a killer stalking the streets . . .
Simon Scarrow's previous works
Author Simon Scarrow is predominantly known for Eagles of the Empire book, a book series set in Ancient Rome beginning in the year 42 AD.
His Revolution series, looking at the lives of Napoleon and the Duke of Wellington, is also popular, as are three other series co-written with T. J. Andrews.
Scarrow does occasionally write standalone novels, however, with Blackout being his latest.
Blackout by Simon Scarrow publishes in hardcover, audio and on Kindle on March 18th, 2021. All can be pre-ordered now. The paperback version of the book hits bookstores on August 5th.
You can also learn more about the author on his official website. as well as buy signed copies of Simon Scarrow's previous books, and listen to Scarrow talking about one of his earlier standalone books 'Hearts of Stone' in the video below.
Read about more upcoming novels from other well-known authors on Leo Sigh here.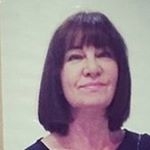 Latest posts by Michelle Topham
(see all)