I am always happy when Sentai Filmworks licenses any new anime, as they are my all-time favorite anime licensing/distribution company.
So, of course, I am thrilled with yesterday's news — Hiroshi Hamasaki's Blade of the Immortal has been licensed by Sentai Filmworks for home video release — freaking yay!!
What is Blade of the Immortal?
The Blade of the Immortal  (aka Mugen no Juunin: Immortal) anime series is based on the 30-volume manga series by Hiroaki Samura and tells the story of cursed Manji — a samurai who is tasked with killing 1,000 evil men before he is allowed to regain his mortality.
Set in the mid-Tokugawa Shogunate period, the adult-oriented anime series is an Amazon Original that was gorgeously animated by Liden Films (After School Dice Club, Woodpecker Detective's Office), directed superbly by Hiroshi Hamasaki (Steins;Gate), with series composition by Makoto Fukami (Berserk) and and with rich character design by Shingo Ogiso (The Heroic Legend of Arslan).
It is an anime series that stands heads above the rest if you enjoy detailed storytelling illustrated by beautiful animated artwork.
Yes, there is tons of blood, guts and gore (never seen so many heads chopped off/through in an anime series!) and some nudity but, if you aren't one of those people easily upset or offended, you will likely enjoy the Blade of the Immortal anime series immensely.
This, by the way, is not the old slightly out-of-focus Blade of the Immortal anime series produced back in 2008 but, instead, is the most recent series that aired on Amazon Prime from October 10, 2019 to March 25, 2020.
Where is Sentai Filmworks distributing the Blade of the Immortal anime series?
The series is being distributed in North America, the UK, Ireland, Australia and New Zealand.
Latin America and the Nordic countries are also lucky, although most of Europe misses out on this sadly. (As you may know, I'm currently in Austria, so I order my Sentai Filmworks DVDs/Blu-rays online and have them sent to my parents' U.S. address).
The 24-episode series is due to be released in Winter, 2021, some time after the digital release, so we do have a ways to wait unfortunately.
Until then, check out scenes from the Blade of the Immortal anime below. Like I said, lots of graphic violence but so damned good!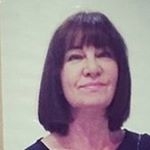 Latest posts by Michelle Topham
(see all)