I don't normally buy a magazine because of the cover. Instead, I usually leaf through it first and pick it up because the contents are interesting. With the upcoming Vogue magazine August issue, however, and the stunning photograph of actress and model Blake Lively on the cover, I'm likely to make an exception.
That's because it's one of the most beautiful Vogue magazine covers I've seen in a long time. Beautiful, vibrant and lovely.
Blake Lively is luxuriating in Ralph Lauren on the Vogue cover, which to anyone who idolizes the man and his clothing, that right there is a good enough reason to buy it.
She's also beaming at the camera, looking like the healthiest woman on the planet — ever — and, of course, the happiest. Come on, who doesn't want to look at that!
Inside, the fashion shoot with Lively was done at Jackson Hole, Wyoming; surely one of the most beautiful parts of the United States. So don't be surprised when you see how gorgeous the photographs are (even though I have a feeling the snowy mountain in the background was Photoshopped in – this photo probably having been shot in June and everything).
You can find out more about Blake Lively's fashion shoot and Vogue cover on the magazine's website, as well as read the interview she gave them.
She talks about her own upcoming lifestyle website, Preserve (which has taken her two years to bring it to where it's ready to launch), how she's like a 'perpetual growing boy', and why she's such a foodie, among many many many more things.
All I can say is what a lovely, and hugely fun, person she seems.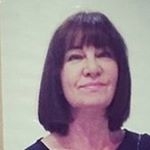 Latest posts by Michelle Topham
(see all)