According to the Manga Time Kirara official Twitter page, the Blend S manga is ending in three chapters. And that's a shame, isn't it?
The four-panel comic strip Blend S manga by Miyuki Nakayama has been serialized in Houbunsha's Manga Time Kirara Carat magazine since August, 2013, with seven tankōbon volumes also currently out in Japanese.
The manga was licensed for publication in North America by Sol Press but, when that company was stopped from doing business in its headquarter state of California due to non-payment of taxes, that put paid to the English language version of the manga.
Meanwhile, I fell in love with Blend S and its cute characters when A-1 Pictures animated a 12-episode TV series based on the manga, and I would still love to see a follow up season as it really was adorable.
As for the plot of Blend S by Miyuki Nakayama:
High school student Maika Sakuranomiya is desperate to find a part-time job but, every time the incredibly sweet Maika has an interview, she fails it due to how menacing she always appears.
Something she cannot help as she just gets so darned nervous.
Soon after one interview, however, she discovers Café Stile and the manager, Dino, who thinks she is adorable.
So Maika is hired to work at Café Stile as a waitress but, as each waitress at the cafe takes on a particular persona, Maika is hired to be the "sadistic one".
Well that goes perfectly with her menacing demeanor, eh?
The first of the last three chapters of the Blend S manga is out in the April 2021 issue of Manga Time Kirara Carat.
Just two more left to go.
Hopefully, Nakayama-san is able to give Maika and the other Café Stile girls the ending they deserve.
Watch the Blend S anime series via Crunchyroll and, of course, remember how adorable that now famous opening song "Smile, Sweet, Sister, Sadistic, Surprise, Service" is.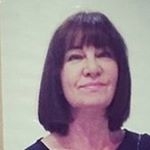 Latest posts by Michelle Topham
(see all)