Blonde Electric are one of the new sensations in the United Kingdom, but maybe not for all the right reasons. The sisters, Jazzy and Ruby, were one of the acts to be sent through to the arena auditions on The X Factor over the weekend, but even the judges couldn't really decide — were they crazy? Annoying? Terrible? Or brilliant?
Louis Walsh voted for them without any hesitation, Mel B laughed while she did it but voted their way anyway, Cheryl Cole said "No. Sorry, but no", and Simon Cowell really seemed to have a hard time making his mind up.
He did eventually decide in their favour, but after the loudest celebratory scream from Blonde Electric you've ever heard, he did ask "Can I take it back?"
Time will tell if the girls can actually deliver, but I have to say I'm intrigued. Sure, they do seem a little bit ditzy and definitely nuts, but that's not always a bad thing.
Louis Walsh thinks they'll "divide the nation" and Simon, at one point, said like eight sets of nails on a blackboard times ten.
Personally? I think they're fabulous.
They both have great voices, a funky style, they're upbeat, happy and positive and, come on, drop dead gorgeous.
They're also obviously much more intelligent than they may have seemed in their audition as, between them they speak five languages and, when interviewed by the ODE Channel after their auditions, they came off as funny, interesting and, yes, definitely intelligent.
I can't wait to see what happens with Blonde Electric next on The X Factor, but I'm predicting good things.
What do you think? Comment in the box below but, first, watch Blonde Electric's interview with ODE Channel.  Aren't they just adorable?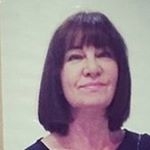 Latest posts by Michelle Topham
(see all)