One of the best and most fun vampire-themed games is BloodRayne and its sequel BloodRayne 2.
With both games being released before 2005, however, they can be a little bit more difficult to enjoy playing nowadays due to their inferior graphics and other features we are used to now but that are lacking in older games.
According to publisher Ziggurat Interactive, who recently bought the rights to both games, that is about to change as both BloodRayne and BloodRayne 2 enhanced editions are on their way to GOG and Steam for PC gamers.
Yay!
To make that news even more exciting, if you already own either or both of the action adventure games on either of those platforms, you will get the enhanced editions for free.
Double Yay!
The BloodRayne and BloodRayne 2 enhanced editions will be titled 'Terminal Cut' versions in homage to their now defunct original developer Texas-based Terminal Reality.
Each update will include support for resolutions up to 4K (man, they're going to look amazing!), higher-scaled cinematics, better rendering, modern gamepad support and will have improvements to the games' engines.
Both games will also be optimized for Windows 10 and will have improved water, fog, reflections and shadows effects, so gameplay will be a much smoother and more beautiful experience all around. (article continues below…)
Demon's Souls remake soundtrack has been reimagined with 120 classical musicians recording it
BloodRayne takes place in the 1930s and is a Nazi-killing bloodfest in which Rayne, an agent of the Brimstone Society and a human-vampire hybrid, is sent out to fight both supernatural beings and Nazis who, of course, are gearing up to take over Europe and then the world.
Its sequel, BloodRayne 2, has Rayne confronting her vampire father and her half-siblings, all of whom intend to create a new vampire kingdom on earth.
BloodRayne: Terminal Cut and BloodRayne 2: Terminal Cut will release on GOG (DRM-Free) and on Steam (with DRM) on November 20th.
Meanwhile, check out the teaser trailer for both games below.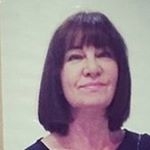 Latest posts by Michelle Topham
(see all)