There have been some beautiful looking new anime series promoted over the last few months.
That includes Blue Lock, the upcoming football anime series based on the hit shōnen manga written by Muneyuki Kaneshiro and illustrated by Yusuke Nomura.
Advertising
And one with a gorgeous aesthetic in its art style.
That beautiful art style is in full show in the just-released Bachira Meguru character video, with Bachira himself running around the field like the football fiend he is.
What is Blue Lock?
Bachira (voiced by Tasuku Kaito), of course, is one of the football players taking part in the Blue Lock training program.
Advertising
An elite program that is supposed to find the most promising players in the country, then train them to become strikers that are so good they will make the Japanese National Team.
But admittance into the Blue Lock program comes  with a catch.
If a football player fails Blue Lock, he will never be allowed onto the National Team for the rest of his career.
No wonder the Bachira Meguru character video has him looking so pumped, eh?
Blue Lock premieres in 2022
Blue Lock is being directed by Tetsuaki Watanabe, with Shunsuke Ishikawa as assistant director, Taku Kishimoto in charge of scripts, and Masaru Shindō as both animation director and chief character designer.
The anime will premiere some time in 2022.
Watch the Bachira Meguru character video to check out just some of the action you can expect, and do notice that gorgeous art style.
Source: Official Blue Lock website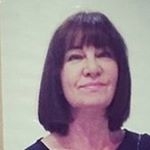 Latest posts by Michelle Topham
(see all)