Ahead of Sunday's show, the official website for the ongoing sports anime has released Blue Lock Episode 17 visuals and, as you might expect, all five visuals show off the intense emotions always on show in the hit football anime.
Three of the Blue Lock Episode 17 visuals feature Reo, Chigiri, Kunigami, and Nagi in action on the pitch while, with intense emotions on display in the other two, they suggest things may not go as well as hoped for some of the players.
Although, with eight more episodes still to go, even a disaster in Episode 17 could be a huge win by the end of the season.
The Blue Lock anime is based on the manga series written by Muneyuki Kaneshiro and illustrated by Yusuke Nomura.
Advertising
Studio Eight Bit is in charge of animation production for Blue Lock, with Tetsuaki Watanabe (episode director of Haikyuu!) directing.
Scripts and series composition are by Taku Kishimoto (Don't Toy with Me, Miss Nagatoro), and those gorgeous character designs are from Sawako Takagi (art director for Dropkick On My Devil!) based on original designs by Yuusuke Nomura.
The first episode premiered in October.
Check out the vibrant Blue Lock Episode 17 visuals above in anticipation of this week's show, and relive last week's episode as Isagi learns just what it takes to be a superstar footballer in the recently released recap video.
Blue Lock Episode 17 premieres on Sunday, February 5th.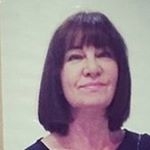 Latest posts by Michelle Topham
(see all)