Producer DMM Pictures has announced Blue Period Episode 7 has been postponed for a week.
Interestingly, however, it appears the anime has only been postponed for international audiences as the Japanese release on both TV and Netflix has already gone ahead, with episodes 8 and 9 also having been released.
The reason DMM Pictures gave for the Blue Period postponement outside Japan?
One of the usual not very informative reasons we often get from Japanese production studios "unforeseen production delays".
Related: The Blue Period opening theme song is superb, one of the best anime songs of this year — listen
The delay of Blue Period Episode 7 "The First Exam Begins" means the anime will be airing outside Japan on Netflix on Saturday, November 27th, 2021 instead of its scheduled date.
Oh well, because of the now-heightened anticipation, we will probably just enjoy it more.
Blue Period is based on the manga by Tsubasa Yamaguchi.
The anime is directed by Katsuya Asano with Koji Masunari as chief director.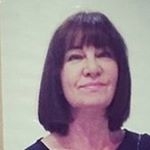 Latest posts by Michelle Topham
(see all)