Blue Peter's Lindsey Russell Tries to Cross Irish Sea in Inflatable Ball for Sport Relief (Video)
Blue Peter host Lindsey Russell is the latest in a long line of celebrities that attempted to doing something arduous and cool in an effort to raise money for Sport Relief. On Thursday, the 25-year old host climbed into an inflatable plastic ball and attempted to cross the Irish Channel while walking in it. She had to stop her attempt midway across, however, as the seas were simply too choppy due to bad weather and high winds.
Russell was raising money for Sport Relief, the British charity that joins entertainers with the sports world in an effort to raise money for the UK's most at-risk people.
She trained for months for the 20-mile Irish Channel crossing attempt and, if not for bad weather, would likely have made it as she was only a few miles off the Irish coast when she had to give up.
It's not the first time Lindsey Russell has raised money for Sport Relief, however, as she has also run the London Marathon and finished the Swiss Army's Mountain Marathon. So, it's very likely after attempting to cross the Irish Channel in an inflatable ball (a sport known as 'zorbing') and not quite making it, Russell will soon be back with another arduous sporting task.
Good for her!
Meanwhile, watch Lindsey Russell talk about attempting to cross the Irish Channel in an inflatable plastic ball in the video below, and how much training she had to do for the attempt. Pretty cool, I'd say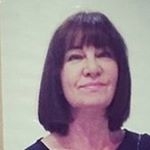 Latest posts by Michelle Topham
(see all)