If you have been watching the currently airing magical girls anime Blue Reflection Ray, you will likely have heard the series' second ending theme 'flouresce' by ACCAMER a few times by now.
The based-on-a-video-game series itself is getting dismal reviews, with only a 5.39 out of 10.00 showing on My Anime List at the moment.
Its ending theme, however, is quite decent.
The Blue Reflection Ray second ending theme 'flouresce' by ACCAMER was also featured on a creditless animation video that was released on DMM Pictures' YouTube channel yesterday,
The creditless animation video features the second ending sequence. Watch it below.
The first 14 episodes of Blue Reflection Ray are currently airing on Funimation, who has this to say about the two-cour anime series:
Optimistic Hiori can't turn away anyone in need. Awkward Ruka can't seem to make friends, even when she tries. But these two do have one thing in common: they're both magical girls called Reflectors! Together, this unlikely pair will use their powers to help resolve emotional struggles and protect the Fragments of people's hearts.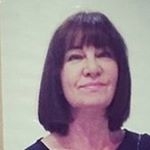 Latest posts by Michelle Topham
(see all)