Lady Catherine Anna Brudenell-Bruce, otherwise known as British singer Bo Bruce, is becoming incredibly popular these days. Even though she wasn't the ultimate winner of The Voice UK 2012 (many of us believe she should have been), that didn't stop her from releasing a successful EP 'Search the Night' two years ago and, last year, her first album 'Before I Sleep', which featured Bo Bruce's beautiful single "Save Me".
'Save Me' is my Repeat Rotation Video today, as it's just so pretty.
I didn't see Bo Bruce in her original The Voice UK appearance, but I've been following her career since and all I can say is why does the UK seem to have so many incredibly talented female singers with beautifully ethereal voices? Voices that seem to be tinged with something magical.
Is it because we come from an island with thousands of years of history, and where a rich tradition of music has always been important?
Whatever the reason, Bo Bruce is proving she has what it takes to become a huge star not only in Britain but internationally as well. After all, watch the video of Bo Bruce singing "Save Me" and then tell me that's not beautiful.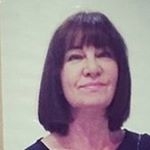 Latest posts by Michelle Topham
(see all)