With music-themed anime Bocchi the Rock Episode 9 now streaming, Aniplex has also released the ending theme song animation along with a cute commemorative visual.
Because, sure, while the girls of Kessoku Band did head out to the beach together in Episode 9, wouldn't we all have loved to see them in yukatas at a as well?
Apparently, that is also what the folks on the production team of Bocchi the Rock must have thought as well, which is why we got an adorable Bocchi the Rock Episode 9 commemorative visual showing the girls wearing yukatas and having fun on the show's official Twitter account today.
Advertising
The visual was drawn by Akira Hamaguchi, who is responsible for key animation on six of the anime's episodes, and colored by animator Momoka Tsuji.
Bocchi the Rock's art director, Yasunao Moriyasu, drew the illustration background.
Hitori herself is even in the foreground of the illustration. As shy as usual, but still wearing a mask, while Nijika laughs.
Advertising
Along with the commemorative visual of how popular Bocchi the Rock has become, the Episode 9 ending animation was also released on Aniplex's YouTube account yesterday.
The ending animation includes the new ending theme song for Bocchi the Rock Episodes 8 and 9 —  'Nani ga Warui' (aka 'What's Wrong') by Kessoku Band.
Meanwhile, Bocchi the Rock has 12 episodes scheduled for Season 1, so there are still three more to go before it wraps up. Hopefully, we will get a few more cool songs before then, too.
The anime is directed by Keiichiro Saito, and is based on the popular manga by Aki Hamaji.
There are five five tankōbon volumes of the manga out in Japanese so far, although no word yet on when an English language version will be forthcoming.
Bocchi the Rock Episode 9 is now streaming on Crunchyroll for Premium subscribers. Enjoy the anime's ending animation and ending theme song below.
You can also learn more about the hit anime series, and check out merchandise, via its official website.
RELATED: Who voices Ryou Yamada in Bocchi the Rock?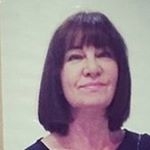 Latest posts by Michelle Topham
(see all)