The upcoming music-themed TV anime Bocchi the Rock! got a new key visual today and, while it might look dark and gloomy to you, to me a music journalist, it looks as cute as hell.
Especially because I not only love music, but I like my musicians a bit dark too.
By the way, the new Bocchi the Rock! key visual is a new promotion for the upcoming anime series of the same name.
It features Hitori clutching her guitar while sitting at a laundromat alone, and she might look gloomy in it but she's still darned cute.
Based on the 4-panel manga of the same name written by Aki Hamaji, I have a feeling if you like music, you will enjoy this one too.
What is Bocchi the Rock!?
That's because Bocchi the Rock! tollows Hitori Goto, a shy girl who struggles to be able to connect to others.
That is until she uploads a video of herself playing the guitar onto the Internet, and is seen by someone at school.
Because of that she gets an invitation to join Kessoku Band by the band's drummer, and soon afterwards Hitori — nicknamed Bocchi-chan because she is always alone ('Hitoribocchi' is Japanese for 'lonely') — finds herself slowly coming out of her shell as she starts to become friends with the other band members.
Simply because they are all doing something they love — making music!
The Bocchi the Rock! anime is directed by Keiichiro Saito (animation director of Laughing Dog), with anime production by CloverWorks (Horimiya).
The anime series will premiere some time in 2022.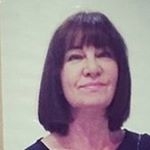 Latest posts by Michelle Topham
(see all)