The voice on the walkie talkie may not be who Wendy thinks it is
Magnolia Pictures released the first trailer for the new horror survival movie Body at Brighton Rock yesterday.
The film follows Wendy, a part-time summer employee at a state park who, while getting lost in the back country stumbles on a body. But, when she radios back to her boss for help, she is told help will not be coming until morning.
And that it is her job to secure the area, and then stay with the body until then.
Desperate to prove she is just as qualified and just as competent as everyone else that is working at the state park, she follows orders and stays.
But, soon she is dealing with a couple of unwanted visitors to the site where the body is lying.
The first a man, who may just be more involved in the death of the John Doe than he says, and the second a very large visitor of the four-legged variety.
Body at Brighton Rock stars Casey Adams, Emily Althaus, Martin Spanjers, Miranda Bailery, John Getz, Susan Burke and Matt Peters.
The film will release in select movie theaters on April 26th and, if it doesn't appear somewhere near you, no worries, as it will also be available on VOD.
And, is it just me, or do you get the feeling the person on the other end of that walkie talkie may not quite be who Wendy thinks he is?
Watch the Body at Brighton Rock trailer below, and see if you agree.
Related Reading: Chilling Adventures of Sabrina part 2 trailer looks just as cool and dark as we hoped it would be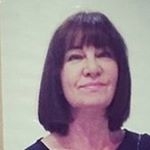 Latest posts by Michelle Topham
(see all)