November 8th is Bonnie Raitt's birthday. She was born in Burbank, California, and was the daughter of a Broadway star and his pianist wife. This year, Raitt is 66. Can you believe it?
And I mention this because I just came across a cool photograph on Rolling Stone's Instagram account from an article they published about Bonnie Raitt back in 1972. A singer they rank as the 50th best of all time, and the 89th greatest guitarist.
Along with the photograph is a quote from the article on when and why Raitt discovered blues music, and how that encouraged her to teach herself to play the guitar. Read what they had to say back then in the Instagram photo up above.
Then remember, this self-taught guitarist has won 10 Grammy Awards, sold tens of millions of albums and, yes, has even been inducted into the Rock and Roll Hall of Fame.
Then watch Bonnie Raitt singing 'I Can't Make You Love Me' in the video below, and realize once more just what an incredible artist this woman is.
Happy 66th birthday Bonnie Raitt. And, yes, it's still hard to believe.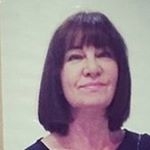 Latest posts by Michelle Topham
(see all)