Planning on dressing up for Halloween as your favorite Borderland 2 character this year? If so, it just got easier for you, as NECA has just released photographs of Borderlands 2 masks of Psycho Bandit and Handsome Jack. But, we're not talking about Borderlands 2 masks like the paper-cut-out masks Gearbox released for Halloween last year. Oh no. These are fully-fledged rubber latex masks you can wear again and again, and look incredibly realistic while wearing them.
Each mask is hand-painted to give it that even more authentic look (and from the photographs they do look amazingly cool) and will sell for $26.99 plus delivery charges. The masks will go on sale in September, just in time for Halloween.
Oh and, by the way, they're one-size-fits-all — guess the latex molds to your face?
You can check out the Borderlands 2 Psycho Bandit mask here, and the Handsome Jack latex mask here. If you like dressing up for Halloween, though, one of these masks could be right up your alley.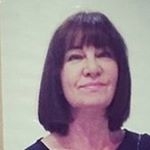 Latest posts by Michelle Topham
(see all)