The Borderlands 3 Bloody Harvest event will be available from October 24th to December 5th, and Gearbox has just released a Bloody Harvest event trailer to promote it.
A trailer that showcases what you can expect if you decide to participate in the Bloody Harvest event.
During the event, there will be a new area to explore, new enemies, weapons and items, a scary new boss, and a whole lot of other terrifying stuff as well.
In order to be able to play the Borderlands 3 Bloody Harvest event, though, you will need to have progressed far enough in the game to have unlocked Sanctuary III.
Once you've unlocked that, you should bump into what Gearbox calls "a surprisingly friendly Saurian called Maurice".  Maurice will then be your guide for the Bloody Harvest event, and for any other events that come up in the future too.
The new area you will get to explore is called Heck (the polite way to refer to Hell, of course).
Before you can get there, however, you will have to complete a mission given to you by Maurice, and collect enough Hecktoplasm while doing it to satisfy him. Hecktoplasm will be dropped by each of the Haunted enemies you kill.
Once you have collected enough Hecktoplasm, Maurice will open a portal to Heck aboard the Sanctuary III.
Bloody Harvest event rewards
During the Borderlands 3 Bloody Harvest event, you will also be able to earn rewards.
These include an Echo Device Skin, a Weapon Trinket, new skins for all four Vault Hunters, and a Global Weapons skin.
There are also new weapons and new loot to farm, including the legendary weapon Fearmonger. You might need that for the scary new boss you will also encounter during the event!
In other words, once the Borderlands 3 Bloody Harvest event releases on October 24th,  there will be a whole lot of new gameplay you can enjoy. As well as awesome stuff you can add to your game.
You will have just 6 weeks to do it.
Watch the Bloody Harvest event trailer below for more details, or head to the Borderlands website.
Borderlands 3, of course, is currently available on PC, Xbox One and PS4.
More video game news: Azur Lane The War God's Return trailer showcases Battleship Mikasa and Battlecruiser Hiei in all their glory — watch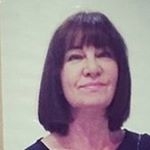 Latest posts by Michelle Topham
(see all)