With all the problems being reported about the just released Google Stadia in the past week, it is probably no surprise to discover the release of Borderlands 3 on Google Stadia has now been delayed until December.
The delay, of course, has been done quietly with Gearbox not even mentioning it. Just quietly changing the release date on the Borderlands website instead (see graphic below). Even after they informed customers via email the game would be releasing in November.
A disappointment for Google Stadia owners, of course, as Borderlands 3 on Stadia was originally promised to be a Day One release.
Now it looks like it will be a Day 14 release at the earliest, and a possible Day 30 or longer before Borderlands 3 is actually available to play.
Then again with all the problems with Google Stadia at the moment, Gearbox probably wants to make damn sure Borderlands 3 is running as well as possible once it is released. At least when it comes to how much they themselves can control.
Even if that means putting the release date off for a few weeks.
Remember, though, if you don't want to wait up to another month to play Borderlands 3 on Stadia, the new action RPG first-person shooter is currently on sale for PC on Epic Games in their Black Friday Sale.
The current price here in the EU for the base edition of the game is €40.19, the Deluxe Edition is on sale for €53.59 and the Super Deluxe for €80.39 (down from €119.99) — all 33% off the original price.
If you buy Borderlands 3 on Epic Games, it also comes with the Fortnite Psycho Bundle Pack for free. That offer lasts until December 31st, 2020.
Wait another month for Borderlands 3 on Google Stadia (and keep your fingers crossed it will show up then), or grab it now on PC? And likely playable at a much faster framerate.
I know which I would choose.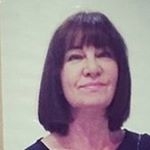 Latest posts by Michelle Topham
(see all)