If you have been waiting for the Borderlands 3 Season Pass 2 for what seems like forever, today is your lucky day. Developer Gearbox Software and publisher 2KGames have just announced the Borderlands 3 Season Pass 2 will finally be available in less than a month.
Content in the pass will be the first follow-up to Psycho Krieg and the Fantastic Fustercluck, which was released last month.
Gearbox said the upcoming Season Pass 2 will feature two DLC add-ons, one which they say will include more content and one with more items for players to use.
The new pass will also have new looks available for each of the Vault Hunters.
The two new Borderlands 3 expansions are to be called Designer's Cut and Director's Cut.
Designer's Cut will release first on November 10th, and will include new skill trees for the Vault Hunters, and a new stand-alone game mode called Arms Race.
The second DLC, Director's Cut, won't be releasing until Spring, 2021.
Information about that DLC is also currently a little sketchy, although Gearbox promises they will be giving up more information on what you can expect from both Borderlands 3 Season Pass 2 DLC add-ons on their Borderlands Twitch channel on October 20th and 22nd at 9pm PT.
Until then, just know you can buy the Borderlands 3 Season Pass 2 starting on November 10th for PC, PlayStation 4, PlayStation 5, Stadia, Xbox One and Xbox Series X/Series S.
Hey, why not add your money to the over $1 billion the Borderlands franchise has already made?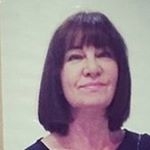 Latest posts by Michelle Topham
(see all)