A romantic comedy anime I was surprised I enjoyed so much was Bottom-Tier Character Tomozaki, which aired between January and late March last year.
Other anime fans seemed to feel the same way as the show currently has a 7.16 rating on My Anime List. Considering so many people can be pretty brutal about the shows they watch, that's a respectable number.
Many of the folks that rated the show will then probably be as happy as I am today, as it looks like Bottom-Tier Character Tomozaki Season 2 is now on its way.
The announcement was made on the show's official YouTube channel with a video, along with the release of a new Bottom-Tier Character Tomozaki visual.
And, while it wasn't announced definitely that this is Bottom-Tier Character Tomozaki Season 2, let's face it, what else would it be?
Especially with the video ending specifically saying "Continue to the next stage".
Bottom-Tier Character Tomozaki is based on the light novels by Yūki Yaku and illustrated by Fly. They are published in English by Yen Press.
There are currently seven volumes out, with #8 releasing in April.
Watch the Bottom-Tier Character Tomozaki Season 2 announcement video below (because, yeah, it is), and we'll get you more up-to-date as soon as we hear more details about what's to come and when.
But my money is definitely on Season 2.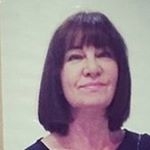 Latest posts by Michelle Topham
(see all)