Chinese American actor and comedian Bowen Yang was a guest on Late Night with Seth Meyers last night (December 16th, 2019), where he talked about auditioning for Saturday Night Live and about writing on the show before he came a cast member.
One of Bowen Yang's most important moments as an SNL cast member, though, was not playing the part of North Korean dictator Kim Jong-un.
Instead it was that he acted alongside Canadian actress and former Grey's Anatomy cast member, Sandra Oh, who was hosting SNL that night.
A woman Bowen Young told Seth he has loved since he was a kid.
"She was a big deal for me," said Yang, about his SNL skit with Sandra Oh.
"I remember seeing her in The Princess Diaries and thinking "Who is that woman?" Then I stumbled on an episode of Arliss, and I was like "Okay, this is not age appropriate for me as a child". Then I watched Grey's Anatomy and thought, "Oh, I'm gonna be a doctor".
"Just because of Sandra Oh playing one on TV," said Seth.
"Absolutely", replied Yang, with his dry sense of humor. "And then…it's really an example of bad representation, because it tricks Asian people into going into the medical field…when they should be doing something else" — and he laughed.
Yang went on to talk about his background — born to Chinese parents in Australia, a stay in Montreal was in between, then on to Denver, Colorado, where he went to school.
"So I've lived in all these places that used to be owned by England," joked Yang. "I'm a little Commonwealth baby"
Watch Bowen Yang on Late Night with Seth Meyers talk about Sandra Oh, writing for and acting on Saturday Night Live and what he was voted as "Most Likely To Be…" in high school. Which, when you hear what it was, is actually really uncanny.
And yes, he is just as funny in person as he is in those hilarious Saturday Night Live skits.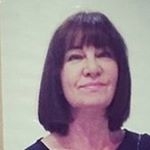 Latest posts by Michelle Topham
(see all)