American indie rock band Boyce Avenue has just announced they will be playing live at the Royal Albert Hall this year. The concert will take place on November 8th, 2017.
Boyce Avenue, of course, is one of YouTube's biggest music stars, and an indie band that has amassed a huge following in the more than a decade they have been active. But the band's concert at the Royal Albert Hall is something even they could hardly dream of.
"It's a huge honor. We've always wanted to play here. Some of our favorite artists have gotten to play at this venue," said Boyce Avenue's Daniel Manzano, in a video announcing the event. (See below)
"Ever since we started touring in the U.K. and Europe, it was tough. We started out in small venues and we had to build, and it was always a dream of ours to reach this goal. And with your help, it's been possible".
Meanwhile, the band continues to release new music and cover songs on their YouTube channel several times a month. A channel that currently has almost 3.1 billion video views, and more than nine million people subscribed to them.
Tickets for the Boyce Avenue Royal Albert Hall concert go on sale on February 3rd. You can get ticket info, when it goes up, as well as info on VIP Meet and Greets they will be doing on the band's website.
My guess too is, now they will be at the Royal Albert Hall in London, chances are we will probably see them in various other venues around Europe as well. After all, it has been almost three years since their last European tour. Here's hoping so.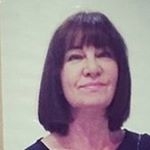 Latest posts by Michelle Topham
(see all)