The Goblin Slayer 2 English dub cast has been announced and, as you might expect, it includes many of the same voice actors who also provided the English dub for the first season of the fantasy anime and for its follow up film Goblin Slayer: Goblin's Crown.
Those English language voice actors include Brad Hawkins, Hayden Daviau, Josh Bangle, Barry Yandell and Mallorie Rodak who will be back reprising their characters for the Goblin Slayer 2 English dub, while others will be joining the cast for the first time.
Advertising
The full Goblin Slayer 2 English dub cast list announced today looks like this:
Brad Hawkins voicing Goblin Slayer
Hayden Daviau as Priestess
Josh Bangle as Lizardman Priest
Barry Yandell playing Dwarf Shaman
Rowan Gilvie is voicing Wizard Boy
Mallorie Rodak as High Elf Archer
Brittany Lauda is Cow Girl
Kyle Igneczi, Rachael Messer, Jarrod Greene, Sara Ragsdale, and Alex Moore are also part of the cast in supporting roles.
Between them, the cast has many many years experience voicing some of our favorite anime characters.
As the returning actors also did such a wonderful job with both Goblin Slayer and Goblin's Crown, creating one of the best English dubs of recent years, fans should be happy to see so many of them returning to join the official Goblin Slayer 2 English dub cast.
It is also five years since the first season of the fantasy anime ended, so it has been a long wait for fans for another English dub that is just as good.
Staff of Goblin Slayer 2
Advertising
Goblin Slayer 2 is being directed by Misato Takada (Saiyuuki Reload: Zeroin) with Takaharu Ozaki, the original director of Season 1 and the Goblin Slayer: Goblin's Crown movie, acting as Chief Director.
Other returning staff from Season 1 include Hideyuki Kurata who, again, will be responsible for series composition and scripts, and Hiromi Katuo for character designs.
The Goblin Slayer 2 English dub will begin streaming on Crunchyroll tomorrow, Friday, October 20th, alongside the third episode of the original Japanese version, which will also drop around the same time.
Check out the trailer for the Japanese language version below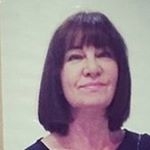 Latest posts by Michelle Topham
(see all)