Brad Pitt's new movie 'Fury' releases today, October 17th, which is why Brad was at the world premiere in Washington D.C. this week, talking about filming the movie and the military training the cast went through to get them ready for their parts.
According to Pitt, the "Fury" cast had extensive military training for their roles, which he says brought them closer together.
"We went through a process as a military……that was designed to break us down and build us together and develop a pecking order and a methodology for working together and it became a tight group".
As for "Fury", the movie is getting rave reviews from critics so far, who are particularly pleased with the visual aspects of the film as well as the performances of the cast.
"Fury" opens today in movie theaters across America and beyond.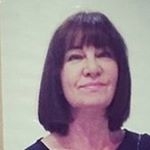 Latest posts by Michelle Topham
(see all)