The KBS2 comedy drama Brain Works, Episode 15 ratings were released by Nielsen Korea earlier today showing the show earned a slightly larger audience for its next-to-last episode last night.
Those ratings took the drama from its previous 4 percent of the Korean nationwide audience to a 4.2 percent share.
Advertising
That put it in 16th place in its time slot nationwide and, with the same percentage in Seoul, 16th in the nation's capital as well.
Interestingly, for a drama that airs on a public TV station, you would expect the Brain Works, Episode 15 ratings to have shown a larger audience considering Koreans don't have to pay to watch the show, and it was the next-to-last episode of the season.
But the comedy drama seems to have failed to gain much of an audience in Korea, and hasn't done much better outside Korea where many international viewers seem to be split in opinion.
Either complaining the show is "boring and plot-free" or have dropped it completely episodes ago or, on the other hand, think it is the funniest Korean drama in eons.
I have to admit, I have come close to dropping Brain Works myself as, with humor that seems forced and unfunny more often than not, and main characters I don't find that interesting, a couple of episodes were a chore to sit through.
Advertising
Brain Works stars Jung Yong Hwa, Cha Tae Hyun, Kwak Sun Young, and Ye Ji Won. All exceptionally good actors and all of whom, in my opinion, deserved better scripts than they were ultimately served.
The final episode of Brain Works airs tonight on KBS2 at 21:50 (KST) with Viki streaming the show outside the country.
With the way things have gone for the drama right from its audience drop after Episode 1 though, I would be surprised if the last episode is able to garner a larger audience than the previous one.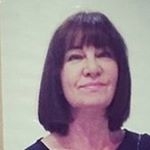 Latest posts by Michelle Topham
(see all)