Almost seven months after its release on the Nintendo Switch, the popular fantasy RPG Bravely Default 2 is finally on PC and available for purchase on Steam.
Not only is its release good news for many, Bravely Default 2 discounted 10% on Steam until September 13th will please fans even more.
Here in the EU, that means the game is currently €53,99 instead of its usual €59,99.
Bravely Default 2 is set in Excillant, a different world than the first two games in the series, and follows Seth, a sailor, Gloria, a refugee princess, Elvis, a scholar and a mercenary called Adelle in their journey to save their world from destruction.
At the beginning of the game, the group heads off across Excillant in an effort to find Wind, Water, Earth and Fire — the crystals of the four elements that were stolen from Princess Gloria's homeland — and soon discover they are the legendary Heroes of Light.
Since its initial Switch release, the game has been praised for its graphics, its excellent story and strategy gameplay, and extensive customization options. With almost a million copies sold of the Switch version, it is likely to be even more successful on PC.
Watch the Bravely Default 2 Steam trailer below to see just how cool this game is, then be sure to grab it before the price goes back up to its normal retail.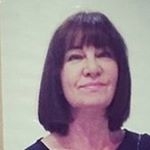 Latest posts by Michelle Topham
(see all)