The popular RPG Bravely Default 2 is finally coming to PC with a release next week via Steam.
The previously Nintendo Switch exclusive also got a new Steam trailer yesterday, showing our four heroes — the sailor Seth, Princess Gloria, scholar Elvis and the mercenary Adelle.
The trailer also features what sounds like superb English-language voice acting, and some of the game's exciting battle scenes.
Claytechworks' Bravely Default 2 was first released in February this year for the Nintendo Switch. (Watch trailer)
It is the first in the Bravely Default franchise to be released on PC but, considering it is likely to be a huge success if fan reaction to the PC release is anything to go by, it will hopefully not be the last.
Bravely Default 2 features different characters than the first two games in the series, along with an addictive plot, a beautiful visual style, exceptionally good RPG features, a huge number of Job combinations and, oh yeah, extremely difficult boss battles.
The game's Switch release was also largely positively reviewed by critics, with several praising the stunning visuals and its plot.
Bravely Default 2 on PC is currently available for pre-purchase on Steam, for 60 euros in the EU and $60 in the U.S. (why does Steam always insist on ripping off its European players with expensive region pricing?)
If you grab it by September 13th though, you'll get 10% off.
The RPG will release for PC on the platform on Thursday September 2nd 2021 at 10am PDT/ 6pm BST.
Watch the just released Bravely Default 2 PC trailer below until then, and then buy it so that we can be guaranteed more Square Enix PC releases like this.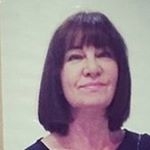 Latest posts by Michelle Topham
(see all)