Pre-order the Bravely Default Collector's Edition game now
Square Enix has a Bravely Default Collector's Edition due to be released on February 7th, 2014 and it's really pretty awesome. Not only do you get a physical copy of the game, you'll also get a beautiful artbook, a CD of the game soundtrack and 34 augmented-reality cards. How cool is that?
Plus, it's not just the Bravely Default Collector's Edition that looks stellar, but the game itself is going to be amazing, as well as one of the most beautiful games released this year.
Bravely Default, just in case you don't know, is a Nintendo 3DS fantasy RPG that sold a boatload of copies when it was first released in 2012. Released in Europe last year, it's finally getting its North American release next month, a fact half of my friends are salivating over.
In the game itself, you get to highly customize your characters (Agnès, Tiz, Edea, and Ringabel) with jobs, costumes and abilities, so they are exactly the way you like to play them.
Cut scenes are gorgeous, much of the game is hand-drawn, there are a variety of strategies when getting into the turn-based combat and, with both the Brave and Default settings in combat (hence the game's name), you can really play Bravely Default as easily or as intelligently as you want.
Plus, with the ability to mix and match classes to really fine tune your character, few people should have any complaints about this game being "boring".
Like I said, Bravely Default will be releasing in North America on February 7th, but the Bravely Default Collector's Edition can be pre-ordered before then at GameStop for just $54.99.
I dabbled with it on a friend's console a few weeks ago (I'm in Asia, so it's old hat here), and I have to say if you're even remotely a fan of the Final Fantasy games you will adore Bravely Default.
Personally, I absolutely loved it.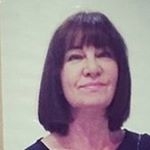 Latest posts by Michelle Topham
(see all)