Upcoming Nintendo Switch RPG Bravely Default II got a new English language gameplay trailer today. A trailer that gives us a look into what we can expect with the game's turn-based combat commands.
This includes a look at the 'Brave command', which allows the player to fire off multiple actions during the same turn. The 'Martial Arts' command, the 'Black Magic' command, the 'Attack command' and, of course, the 'Default' command.
All of which, depending on the one you choose, will give you specific advantages (or disadvantages) in battle.
Developer Claytechworks and publisher Square Enix have also incorporated some of the improvements fans suggested after playing the Bravely Default II demo last year. That means some of the things you may not have enjoyed about the previous games in the series may not be featured here.
The Bravely Default II gameplay trailer also shows off some of the game's new characters, including the four main ones — sailor Seth, Gloria  refugee princess, a travelling scholar called Elvis, and mercenary Adelle.
Bravely Default II is the follow up to the second game in the popular RPG series Bravely Second: End Layer (yep, the II in the title makes that fact a little confusing).
The game itself will be out exclusively for the Nintendo Switch on February 26th, 2021.
Watch the new Bravely Default II English language gameplay trailer before then, and you'll be ready for the game as soon as it hits.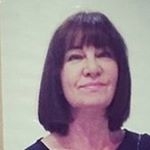 Latest posts by Michelle Topham
(see all)