Sad news today, Brian Jacques, author of the incredible children's book series 'Redwall' has died at the age of 71. Brian Jacques wrote 21 books in his Redwall series, stories of animals who do courageous and astounding things, and based them all on people he knew.
Jacques grew up in Liverpool and, at the age of 15, left school and went into the merchant marines. Later he came back to Liverpool and worked as a fireman, a longshoreman, a stand up comedian, a boxer, a postmaster and a policeman, before writing his first book in the Redwall series in the 1980s.
His book was immediately accepted for publication, after a friend gave it to a publisher without his knowledge, and he was given a five-book deal soon after.
Brian Jacques went on to write 21 books in the series, with such memorable characters as Mattimeo, Martin the Warrior and Tammo.
Redwall died in Liverpool on February 5th, 2011.
He will be missed by millions of people all over the world. Adults and children alike.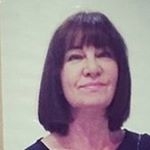 Latest posts by Michelle Topham
(see all)