Former Beach Boy Brian Wilson has released 'On The Island', a bossanova track featuring Zoey Deschanel and M Ward, aka known as She & Him, and it's very very sweet.
'On The Island' is from Brian Wilson's new album No Pier Pressure, which features Wilson on solo tracks and also in duets with a series of artists including indie duo She & Him, Kacey Musgraves, Mark Isham, and Sebu.
No Pier Pressure is available on iTunes, and it really is a lovely album.
Advertising
Now watch 'On The Island' with the awesomely cute and cool Zoey Deschanel (every guy I know is in love with her) and M Ward. Isn't that just the coolest, most relaxing song you've heard in a while?
Makes me just want to grab a margarita and head on outside (yes, I'm in Thailand, so I've already got 'the tropical').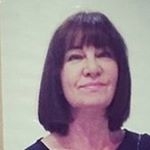 Latest posts by Michelle Topham
(see all)