The long-awaited video game Bright Memory: Infinite finally has a release date — November 11th, 2021.
The game will be coming out for PC via both Steam and GOG, and will be priced at $19.99. Not bad for a much bigger version of the original Bright Memory release.
Bright Memory: Infinite, you will probably remember, is the updated, remade and expanded version of Bright Memory, the first-person shooter hack and slash video game that was developed by one sole Chinese developer — Zeng "FYQD" Xiancheng.
The original game was released in early 2020 with a second chapter promised.
Soon afterwards, however, that plan changed with a full-length game, Bright Memory: Infinite, to be released instead.
That game will be here in a couple of weeks, with current owners of the original game being offered the new version for free.
The plot of Bright Memory: Infinite
Bright Memory: Infinite begins in 2036 on Chinese New Year when protagonist Shelia, who works for the Science Research Organization (SRO), is told she must stop a powerful military organization from obtaining an artifact that could reawaken the dead.
Soon the player is catapulted into a crazy, fast-paced world where enemies jump out at Shelia at every turn, and where her life is in constant danger.
Not to worry, though. Shelia is not only an expert with swords and guns, she also has supernatural powers herself.
Bright Memory: Infinite will release on PC on November 15th, and is currently also in development for Xbox Series X/S.
A release date for that platform has not yet been announced.
Watch the just released new Bright Memory: Infinite trailer to see just what craziness you can expect when it does.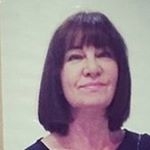 Latest posts by Michelle Topham
(see all)