Britain's Prince Edward, otherwise known as the Earl of Wessex, turns 50 years old today – Monday, March 3rd, 2014. It's hard to believe, as I still remember him as the shy, cute schoolboy just a couple of years younger than me. Yet, here we are in 2014, and Prince Edward is marking a half century.
In honour of Prince Edward's 50th birthday, an official photograph has been released that shows the prince and his wife, the Countess of Wessex, in the dining room of their home Bagshot Park.
In the very informal photograph, a smiling Prince Edward holds his son, six-year-old James, Viscount Severn, while his wife and 10-year-old daughter Lady Louise Windsor also smile warmly into the camera. It's a lovely family photograph indeed.
The photograph was taken by British photographer Millie Pilkington, the same photographer that took the private photographs of the Duke and Duchess of Cambridge at their wedding in 2011. Pilkington has also taken photographs of HM the Queen during several royal visits to various events.
Interestingly, Prince Edward has refused to make much of a fuss about his 50th birthday obviously preferring to keep the day private and for family members only. Honestly, who can blame him?
All we can say is a very happy birthday to you, sir, and we hope you have very many more of them.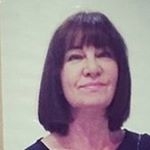 Latest posts by Michelle Topham
(see all)